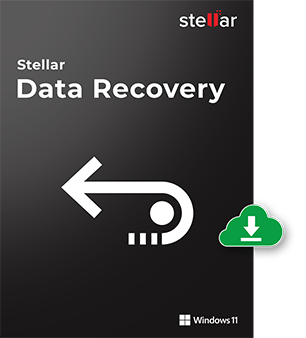 Stellar Data Recovery Software
Recover deleted files from your corrupted hard drive or any other storage media on a Windows based computer system with Stellar Data Recovery Software
Recover deleted files, videos, photos, & other documents for free
Recover data from Windows PC, Laptops, Hard drive, USB & other external storage devices.
Support recovery from hard disks of more than 2 TB size.
Recover data from formatted or corrupted drive.
supports Windows 11, 10, 8 & 7.
Features of Stellar Data Recovery Software
Microsoft Windows is the world's largest used operating system at personal and professional levels. However, there can be times when it leads to data loss or there can be times when the data stored on a hard disk partition has become inaccessible. In such cases, Stellar Windows Recovery software helps you to recover the lost data. With the help of this software, you can recover data from hard disk partition, external hard disk, or other storage devices that support Windows operating system.
How Windows Data Recovery Software Works
The software works in three easy steps: Download, Scan & Save. Just three steps and lost data will be back. Best thing about Stellar Windows Recovery software is it is Do-it-yourself type tool, which anyone can use easily.
Simple Interface
The software has an intuitive graphical user interface with required labels and callouts that make it easier for you to execute the software and recover lost data.
Strong Scanning Engine
Stellar Data Recovery software is embedded with stronger and faster scanning engine, which has the capability to scan the storage device of 2 TB or more storage capacity. The software now has much improved and faster scanning engine that works 30% faster than its earlier versions; hence, it recovers lost data faster too.
Recover Everything from Different Devices
The software has been designed to recover almost everything from the hard disk partition or an external storage media. With it, you can recover photos, videos, documents, executable files, dll, text files, spreadsheets, image files, psd, pst, etc. The software can even recover the deleted files.
Recover Data from Smartphone
Stellar Data Recovery not only recovers data from hard disk of a computer but also from Smartphone's internal storage or SD card. If you have deleted important photos and videos stored in your smartphone, then scan your smartphone with this software, and you will get the lost files back.
Search for Required File
When you perform scanning of a storage device then you may recover a big array of files but you may not want to save all of them. In such case, you can use the search feature of the software to find a particular file with its name or file format. For example, you want to recover only jpeg files then you can type .jpg in the search box and the software will display only jpg files, which you can save.
Sort, Preview & Save
In order to make data recovery process more helpful, the software helps you to sort the recovered data, preview the recovered data, and save the selected or all data. Depending upon your needs, you may save the selected files or all data at a desired location. You can save data on a hard disk partition, in a memory card, in an external hard disk, or in a shared folder on a network drive.
Compatability & Support
The data recovery software can be installed on all versions of Windows operating systems including Windows 11,10, 8 & 7. The software is also available for a free trial, which you can use to ensure if the software is able to recover the lost data. If you find it working then you can buy its full version to save the data. Free version will only display the preview of data to be recovered.
Stellar Windows Data Recovery Trial Version
Download the free trial version of Windows Data Recovery Software from Stellar to Scan and Preview lost or deleted data, this will give you an idea about if the data is recoverable or not.
Pricing
Standard
$49.99
1 Year License
Single System
Recover deleted data
Recovers Files from Lost Partition
Creates Disk Image
Repair Corrupt Videos
Use Code FRT2020 for 20% Off
Professional
$89.99
1 Year License
Single System
Recover deleted data
Recovers Files from Lost Partition
Creates Disk Image
Repair Corrupt Videos
Use Code FRT2020 for 20% Off
Premium
$99.99
1 Year License
Single ystems
Recover deleted data
Recovers Files from Lost Partition
Creates Disk Image
Repair Corrupt Videos & Photos
Use Code FRT2020 for 20% Off
Frequently Asked Questions
Based on user query we have sorted out common question asked while using Stellar Data Recovery